Cloud 9 are the specialists in Hang Gliding, Paragliding and Paramotoring in the South West (Cornwall Devon Somerset Dorset & Avon) and attracts students from all over the country.
For those wanting to learn to Hang Gliding, Paragliding or Paramotoring the school offers what is probably the easiest and quickest solution in the UK with a track record to back it up. Providing high quality instruction, our aim is to get you flying in the sport both safely and quickly along with supplying the best Hang Glding, Paragliding and Paramotoring equipment available.

Based in Cornwall on the North Cornish coast, with our own private tow site, we also have access to superb hill training sites within close proximity enabling us to make the most of the weather. With the added advantage of generally better weather than the rest of the country, stunning local beaches and amazing views it is an ideal place to learn to Hang Glide, Paraglide or Paramotor and have a holiday.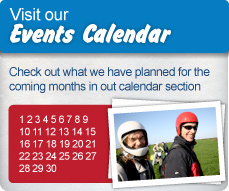 Training Courses
Full Hang gliding and paragliding training

Taster Days
Try a single day to see what its like

Tandem Experience
The perfect gift for another or you!
What's On / News
November 8, 2014, 9:56am
Something for the weekend ?
Saturday looks showery and breezy to start with but clearing and veering into the afternoon. Could be a gamble and think once again just as it gets good the tide will come in making it tricky for hill conversions. Sunday looks much better with a moderate westerly all day so fingers crossed for hill conversions and Tandems, call if you want in ;))
November 3, 2014, 7:40pm
The next couple of days ????
Tuesday could be on at Sennen if not too windy, high tide is around early afternoon so it could be an early start and will have a look first thing. Wednesday looks pretty much the same but in reverse with the wind getting lighter as the day goes on. Give us a call if you are up for it, rest of week does not look too promising.
October 23, 2014, 7:34pm
Frontal Friday
A cold front is passing over night and hopefully will clear around midday on Friday . We are hoping to get out and re adapt to the British weather after a super couple of weeks away with a group in Spain. Looks like hill work for soaring and tandems. call if you want in and we will see what we can do.
October 3, 2014, 6:15pm
Soaring for Saturday
Looking like a breezy day on Saturday but with a good NW breeze it could be good for hangies and mini wings. We will be out if it is on so Hangy Hill conversions should be at the ready and also Tandem flights. Call if you want in. Off to Algo on Wednesday one place left on the second week, call if you are interested.